In 20 lesdagen (donderdags van 10:00 tot 15:00u) leer je verschillende technieken voor zowel korte als lange nagels. Tijdens de opleiding leer je ook werken met de populaire BIAB producten en acrylgel – een unieke combinatie!
BIAB betekent 'builder in a bottle' en is een product waarmee je snel en gemakkelijk de Natural Nail Treatment kan uitvoeren. Klaar in no-time want met de BIAB techniek hoef je niet meer te vijlen om de 'apex' in een strakke vorm te krijgen.
Na de opleiding kun je straks de volgende behandelingen en technieken uitvoeren:
✔ Manicure
✔ BIAB
✔ Babyboom met BIAB
✔ Strak lakken met gelpolish
✔ Nagelreparatie & reconstructie
✔ Extensions met gel, acryl én acrylgel
✔ Babyboom & French Inlay met acrylgel (!)
✔ Nail art
✔ Anatomie
✔ Probleemnagels
✔ Salon management
Je krijgt les in kleine groepen van maximaal 6 cursisten zodat er veel aandacht is voor persoonlijke groei.
De opleiding start op 5 oktober 2023.
Wat je leert tijdens de opleiding: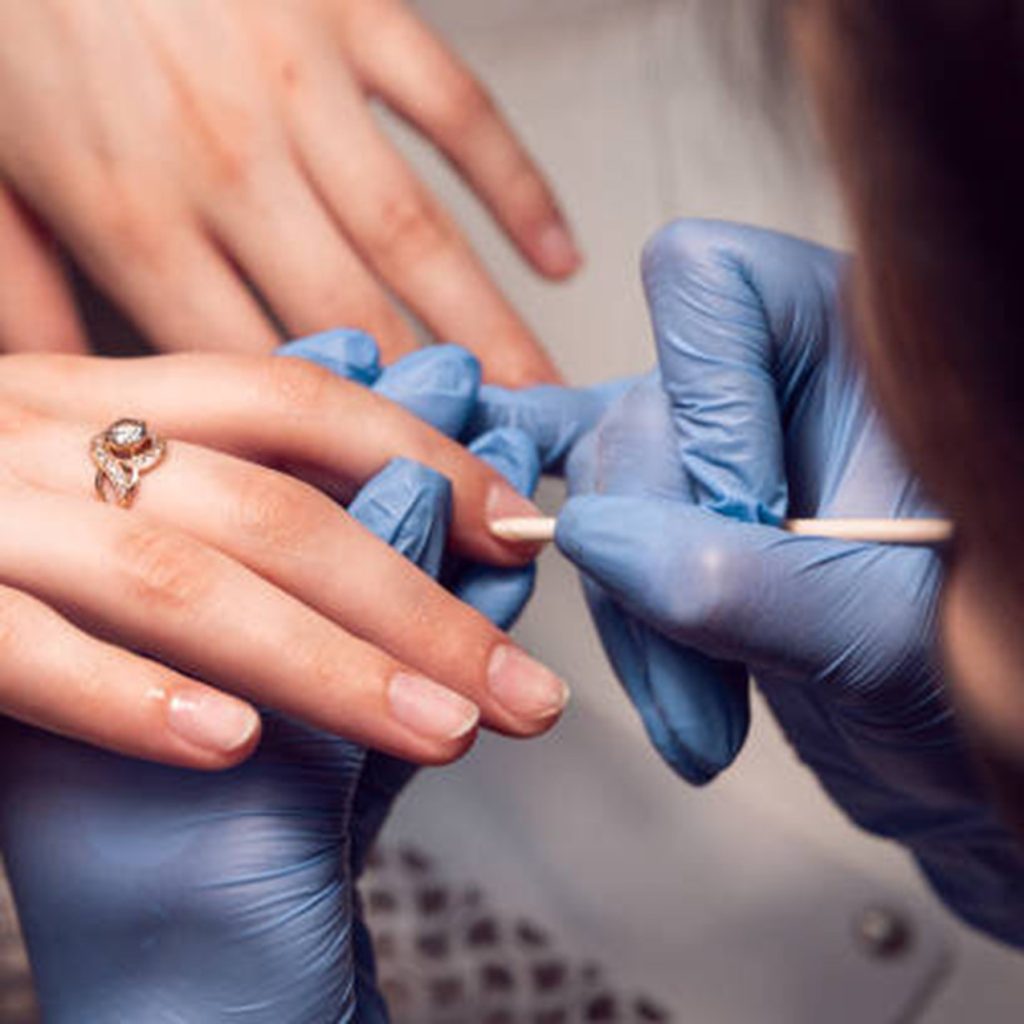 MANICURE
Een goede prep is de sleutel tot succes. Je leert nagels voor te bereiden zonder deze te beschadigen. Ook leer je zweedse massage technieken om een klassieke manicure te kunnen uitvoeren.
BIAB
Breng een versteviging aan waarmee je snel en gemakkelijk de Natural Nail Treatment kan uitvoeren.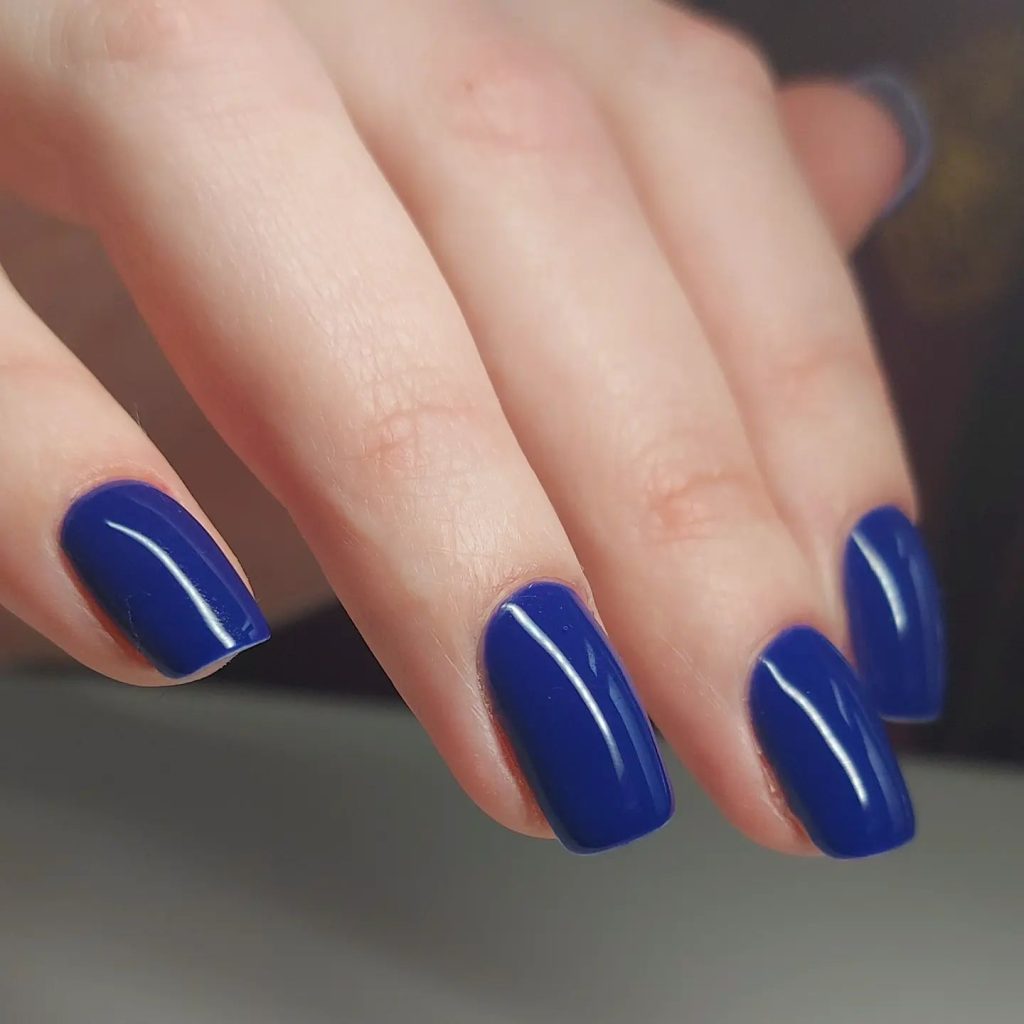 GELPOLISH
Strak lakken in combinatie met biab en extensions.
NAGELREPARATIE & RECONSTRUCTIE
Het is ontzettend jammer als een nagel afbreekt of inscheurt. Ik laat je zien hoe je met zowel biab als (acryl)gel de nagel kan verlengen, repareren of reconstrueren.
ELEKTRISCH VIJLEN
De snelste manier om na te behandelen is met de elektrische vijl. Je leert hoe je dit veilig kan doen zonder de nagels te beschadigen.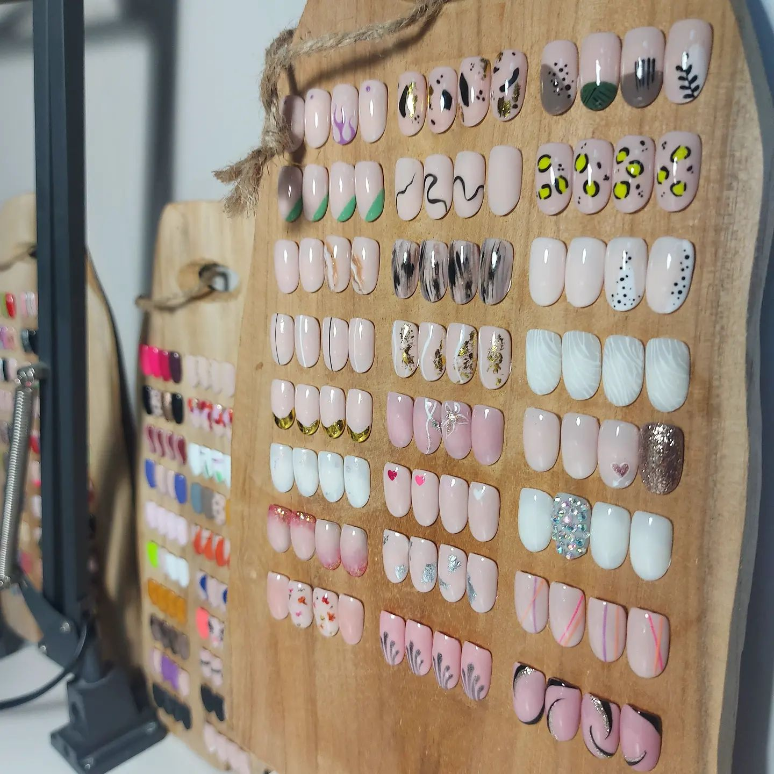 NAIL ART
Chrome, marble, sugar, glitter inlay, handpainted, stamping, decals, foil, cat eye, spider gel, diamantjes… Je leert verschillende technieken waar jij je creativiteit op los kan laten.
EXTENSIONS
Er zijn verschillende producten en technieken om nagels langer te maken.
BABYBOOM
Een favoriet van velen en daarom een onmisbare techniek om te beheersen. Je leert de babyboom te maken met zowel BIAB als acrylgel.
FRENCH INLAY
Tijdens de opleiding leer je naast de klassieke French Manicure ook de 'Fun French'.
ANATOMIE & PATHOLOGIE
Kennis hebben over de nagel, producten, chemie, problemen en ziektes is noodzakelijk voor iedere stylist. Je leert er alles over zodat jij straks precies weet wat je wel en wat je juist niet kan doen.
SALON MANAGEMENT
Mooie nagels maken is niet het enige dat je zal leren. Als nagelstylist werk je vaak als ZZP-er en run je je eigen bedrijf. Dat klinkt misschien spannend, maar ik help je bij het opzetten van je salon.
SUPPORT
Tijdens maar ook na je opleiding kun je altijd bij mij terecht met troubleshooting. Laat het mij weten als je feedback wil over je set, wat aanmoediging kan gebruiken of gewoon een gezellige babbel wilt van collega tot collega.
Anatomie is een heel belangrijk onderdeel van nagelstyling. Door te weten hoe onder andere de nagel gemaakt word, wat de functie van de nagelriem is en hoe snel de nagel groeit, kun je een probleem bij de kern aanpakken. Bijvoorbeeld hoe je de nagels van een bijter het beste kan herstellen. In eerste instantie doen we dit zonder product wegens ontbrekende anatomie van de nagel. Ook leer je nagelziektes en andere problemen te herkennen zodat je straks precies weet wat je wel en juist niet mag doen.
Wat bied Lisette's Nagelstyling nog meer?
Support
Tijdens, maar ook na je opleiding of training kun je bij mij terecht met al je vragen
Werken bij Lisette's
Alles is voor je geregeld van ingerichte tafel tot online boekingen.
Netwerken
Sluit je aan bij de LoveNess Facebookgroep waar je kan connecten met andere stylistes en docenten.
Wedstrijden
Samen met het LoveNess Competition Team kun je trainen en meedoen aan wedstrijden – live en online.
Doorgroei mogelijkheden
Je kunt altijd meer leren omdat er voortdurend nieuwe producten, technieken en wetenschappelijke ontwikkelingen plaatsvinden.
Wanneer je nagelstyliste word, word je ook zelfstandig ondernemer. Dat klinkt misschien spannend, maar ook hierbij zal ik je helpen zodat je een goede start hebt met je nieuwe carrière.
We bespreken onder andere wat redelijke boekingsvoorwaarden mogen zijn, hoe jij je prijzen berekent, do's en don'ts voor social media en vindbaarheid op google.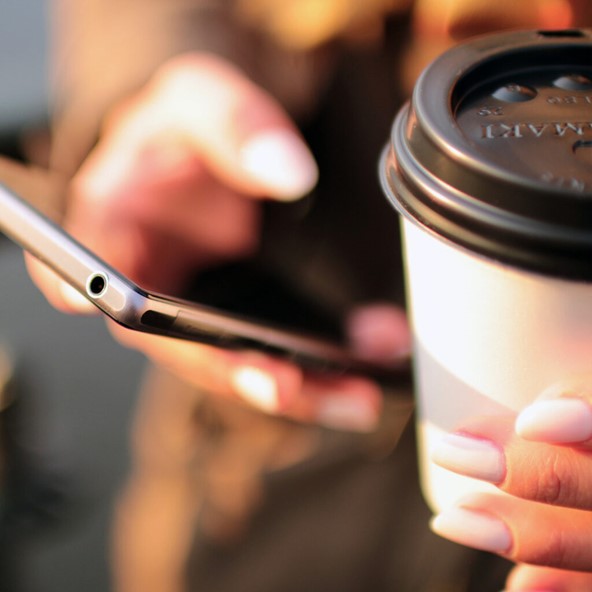 Er zijn te weinig goed opgeleide stylisten...
Ik zie vaak dat nagels onzorgvuldig worden behandeld en dat problemen worden genegeerd, wat ernstige gevolgen kan hebben. Er zijn weinig stylisten die hun vak echt begrijpen. Of je nu van plan bent om nagelstyling als fulltime baan of als bijverdienste te doen, je zult aan iemand anders zijn lichaam werken. Het is belangrijk om de nagels en de huid onbeschadigd te houden, irritaties en allergieën te voorkomen en eventuele problemen of mogelijke nagelaandoeningen vroegtijdig te herkennen.
Na het voltooien van de opleiding weet je precies wat je wel en niet kunt doen. Als je twijfels hebt, kun je altijd contact opnemen met je docent voor hulp.
Wat zijn de lesdagen?
De opleiding is verdeeld over 20 lesdagen (incl. examen), 1 dag per week op donderdag van 10:00 – 15:00 uur vanaf 5 oktober 2023.
Wat is de studiebelasting?
Je besteed ca. 6 uur per week aan oefenen en salon management excl. de lesdag.
Dien ik zelf lesmateriaal aan te schaffen? 
Je hoeft niets extra's aan te schaffen. Tijdens de opleiding ontvang je een manual, producten en andere benodigdheden die je nodig bent.
Ontvang ik een diploma na het afronden van de opleiding?
Je ontvangt bij goed gevolg een erkend diploma op NLQF 3 niveau. Hiervoor doe je een examen welke word afgenomen door TCI op locatie in Veendam.
Heb ik ervaring nodig om de opleiding te kunnen starten?
Nee, je hebt geen vooropleiding nodig.
Vanaf welke leeftijd kun je de opleiding starten?
De opleiding is geschikt voor iedereen vanaf de leeftijd van 16 jaar.
Ben ik modellen nodig tijdens de opleiding?
Ja, later in de opleiding ben je verschillende keren een model nodig. Je ontvangt ruim van te voren de informatie op welke dagen je een model meeneemt. Je dient zelf te zorgen voor een model.
Start nu je opleiding ALLROUND NAGELSTYLING
✔ 20 lesdagen
✔ Manicure
✔ BIAB
✔ Gelpolish
✔ Verlengen met gel, acryl en acrylgel
✔ Nabehandelen
✔ Babyboom, french & nail art
✔ Elektrisch vijlen
✔ Anatomie
✔ Probleemnagels
✔ Nagelreparatie
✔ Salon management
Lesgeld € 2850,- incl. lespakket en examen
Er is geen BTW van toepassing op het lesgeld door registratie bij het CRKBO, centraal register voor kort beroepsonderwijs.
Startdatum 5 oktober 2023